Cutting, Punching, Deburring
Cutting
If your application requires precision-tolerance cutting, we have the equipment to meet your needs.
Mid-States Aluminum has a wide selection of specialty extrusion saws to cut your extrusions to your desired length. We have everything from fully automatic, high-efficiency batch saws to high-precision, double-blade miter saws to special v-notch saws to simple cut-off saws.
If length and angle tolerances aren't critical to your application, we can provide cost-effective cutting solutions to serve your needs as well.
Punching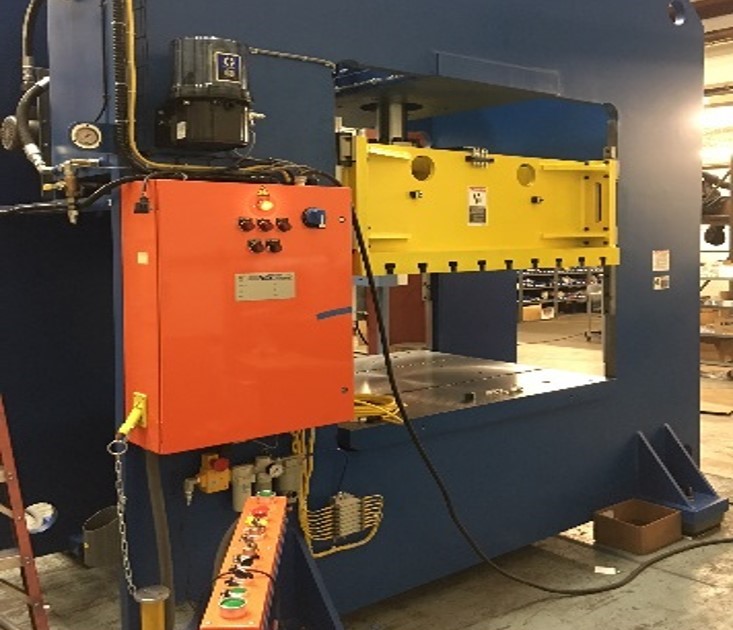 Our engineers and fabrication teams help you find the best way of optimizing your extrusion through our value stream.
Finding the right method for adding holes can be critical to your product's final fit, function and overall performance. Our team can review your requirements and recommend the most cost-effective way to apply CNC machining, punching, drilling or tapping. We offer all these services in-house to help the project progress smoothly and keep costs down.
We have a wide selection of automatic and manual equipment, such as:
Multi-head/multi-spindle drill presses
Single-head drill presses
CNC machining centers
Special air drill units
Manual mills and manual drill presses
Mid-States Aluminum also has a wide assortment of punch presses available with capabilities up to 150 tons with 126-inch beds. From simple hole punching to the most complex, tight-tolerance work with robotic load/unload, we are committed to delivering the best value to you.
Deburring
Smooth edges can be critical to product performance. That's why we employ a range of special aluminum extrusion deburring equipment and processes to address your specific needs.
For smaller-sized products, we have equipment to "tumble deburr" a batch of parts in a vibrating bowl containing ceramic deburring media. The vibrating action knocks down all burrs remaining from the sawing, drilling and machining operations in a single-batch process.
The resulting finish will be completely smooth with a slightly galvanized appearance. For longer parts, we have a large assortment of deburring equipment, methods and tools to handle a wide variety of applications.
Mechanical Finishing Options:
Tumble deburrr (large and small)
Brushing
Graining
Sanding
Buffing/polishing
Abrasive blasting
Shot blasting
Glass bead blasting
Burnishing
Etch cleaning
Automated end deburring