Where Creative Solutions Take Shape™
Engineering, custom aluminum extrusion, assembly, finishing and packaging - we manufacture solutions by building strong relationships at every step in the process.
All Things Aluminum
From an idea in your head to a finished product in your hands, Mid-States Aluminum uses a comprehensive suite of proven capabilities, transforming raw material to make your business vision a reality.
Progress Thru People™
Our unparalleled reputation is forged by a workforce of people teeming with pride, perserverence and unmatched expertise.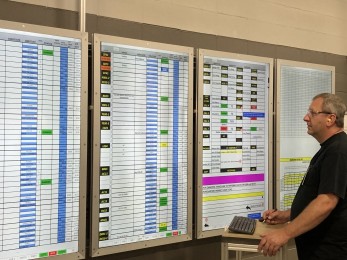 Careers at Mid-States Aluminum
We are a team dedicated to addressing people's ever-changing needs though an ongoing commitment to innovative solutions and excellence in total quality. Help us achieve Progress Thru People™.